University of Cambridge is not only the institution, but people - Niels Bohr, John Cleese, Charles Darwin, Jane Goodall, Hugh Laurie, John Maynard Keynes, Thomas Malthus, Stephen Hawking, James Clerk Maxwell, Isaac Newton, Ernest Rutherford, Alan Turing, Robert Oppenheimer, Francis Crick, James Watson Ludwig Wittgenstein, Zadie Smith.
We have to admit, like most of the people we wanted to go the easy way and a description of the University of Cambridge limited to a list of people associated with this amazing place. Indeed, the list of these people can easily create a full-scale post on the blog. The list probably also suffice as a description of the University of Cambridge, giving general idea of intellectual activity conducted here. We can find here not only researchers from different disciplines, but also politicians, actors and writers. What factors led to such a high level of university? Perhaps importance has a long history of the University, which started in 1209. Since then, the University has developed into a huge complex structure. The University consists of the faculties, departments and other units. Less obvious, at least at first sight, institutions are colleges. There are 31, the oldest one Peterhouse was founded in 1284. Colleges are institutions, which are independent of the University and have no close counterpart at universities in Poland. Here in the course of study, students live and prepare for exams. Also here, take place the part of the trainings, scientific or sports. Each student must be a member of one of the colleges. Obviously, colleges compete for it, who better prepare students. In addition, colleges carry out a wide range of ancillary activities, such as even the establishment of science and technology parks, which in large numbers in Cambridge and the surrounding area are deployed. In short, the whole structure works just perfect. Cambridge University boasts over ninety Nobel laureates, and what is very important for us as participants in the TOP 500 Innovators program to form an ecosystem linking science with business, generate huge profits. The whole structure has an outstanding impact on the city of Cambridge and its surroundings. The unemployment rate here is the lowest in the UK, and the average salaries are among the highest. Let us hope that similar success can be repeated in Poland.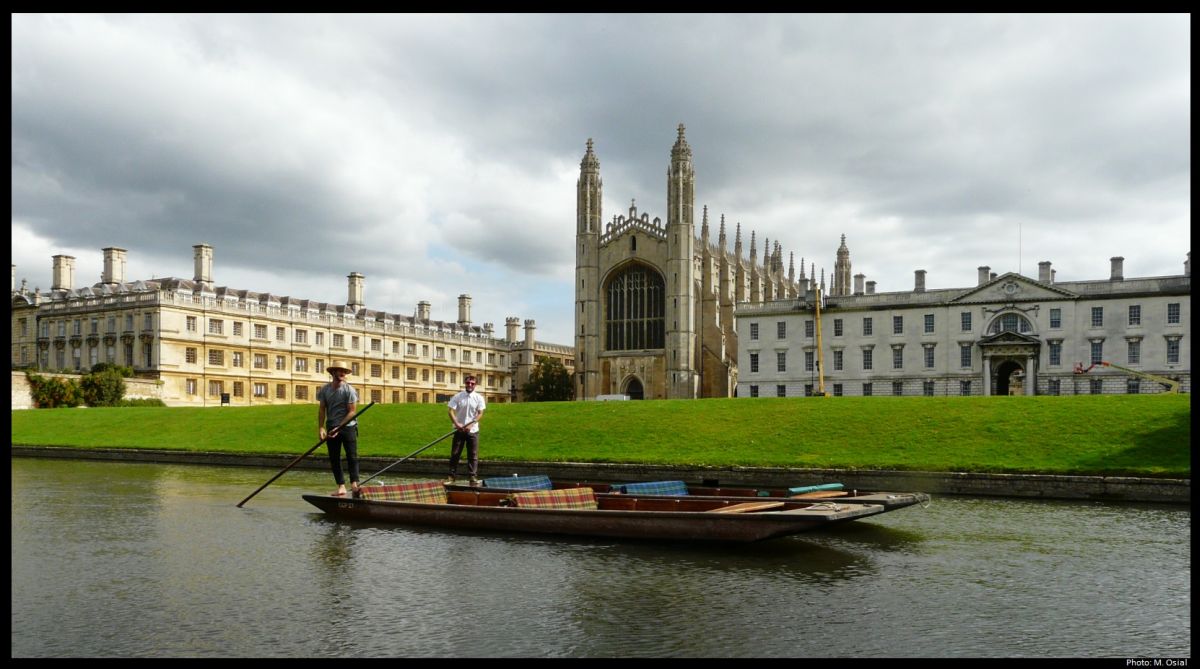 Cambridge Enterprise was created to support researchers, academics and students across University who want to commercialize thir ideas, expertise, technology and venturing. Members of Cambridge Enterprise help in protection of ideas and inventions, negotiations of licences, sharing of expertises and funding of start-ups and spin-outs. Professional consulting advice in technology transfer, contracts, funding and innovation management is offered to researchers from all fields of science.
The main goal is to help academics achieve the impact to secure the long-tern fundings for research and supports academics and students to build spin-out companies. Cambridge Enterprise builds the bridge between researchers and enterpreneurs with Venture Capitals investment. Only in 2014 Cambridge Enterprise supported 1,320 researchers, signed 130 licenses, raised operating income by 10.7 millions of pounds (from licensing and consultancy).
If you need the professional support in commercialization, you will find it right here.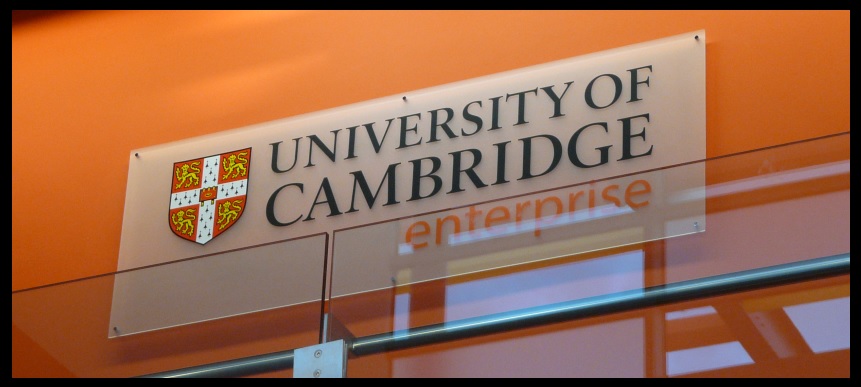 Our course is just as exciting and diverse as the ecosystem of the golden triangle (Cambridge-Oxford-London). This means that we had a possibility to meet many distinctive locations of high importance for local entrepreneurial culture. We have walked along corridors of St John Innovation Centre or Magdalen Science Park, talked to some specialists from Judge Business School and Said Business School, lived in Cambridge and Oxford colleges to feel an atmosphere of this place. Above all of that, there is one venue that takes special place in our hearts. That's where many ideas flourished and were polished with help of our tutors.
This is Hauser Forum – a beautiful building bursting with fresh colors and attractive design. Hauser Forum connects the academics, business, industry and start-ups. Building was designed by Wilkinsona Eyre with Archial Architects and features a modern and spacious design that rises from the natural meadows to the west of Cambridge. This picturesque environment associates us in everyday experience of the course.